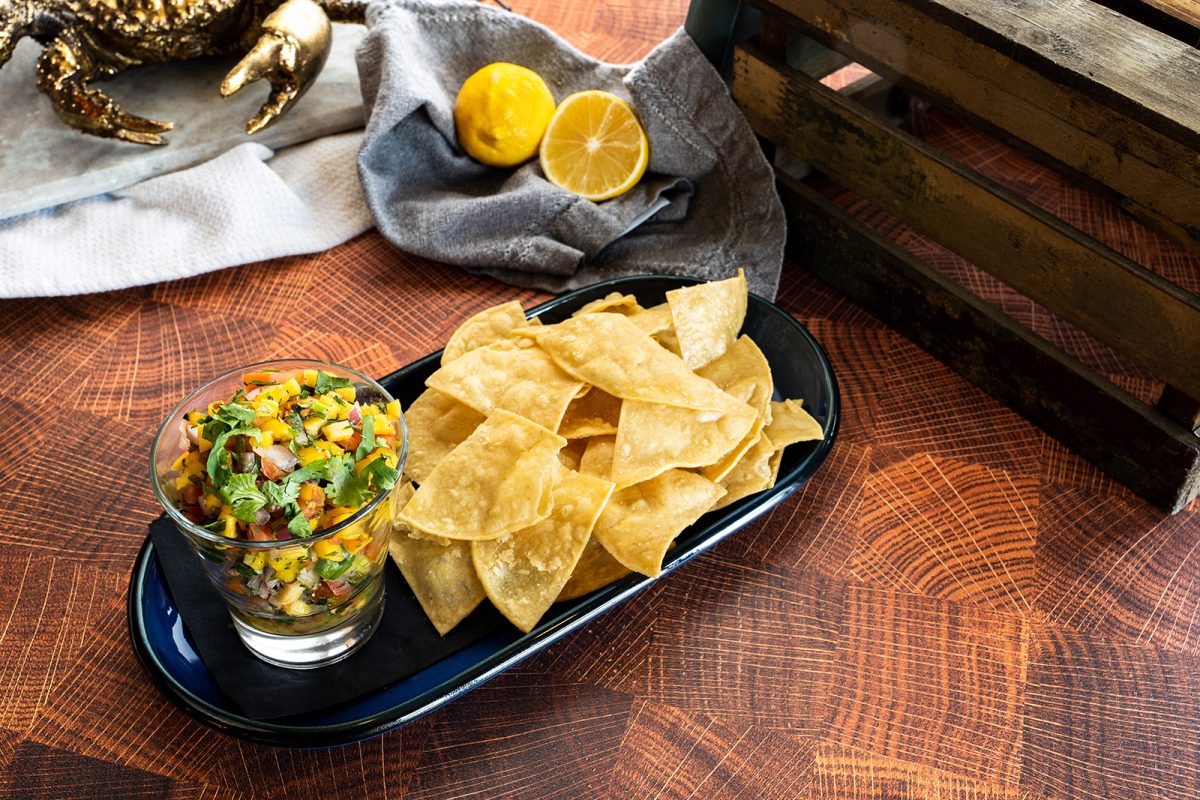 CEVICHE & CHIPS : 19
ADD AVOCADO : 3
AHI TARTARE : 19
FRIED JALAPEÑO CALAMARI : 16
NACHOS : 19 
Rib Eye, Shrimp, or Swordfish
ADD AVOCADO : 3
LOADED POTATOES : 13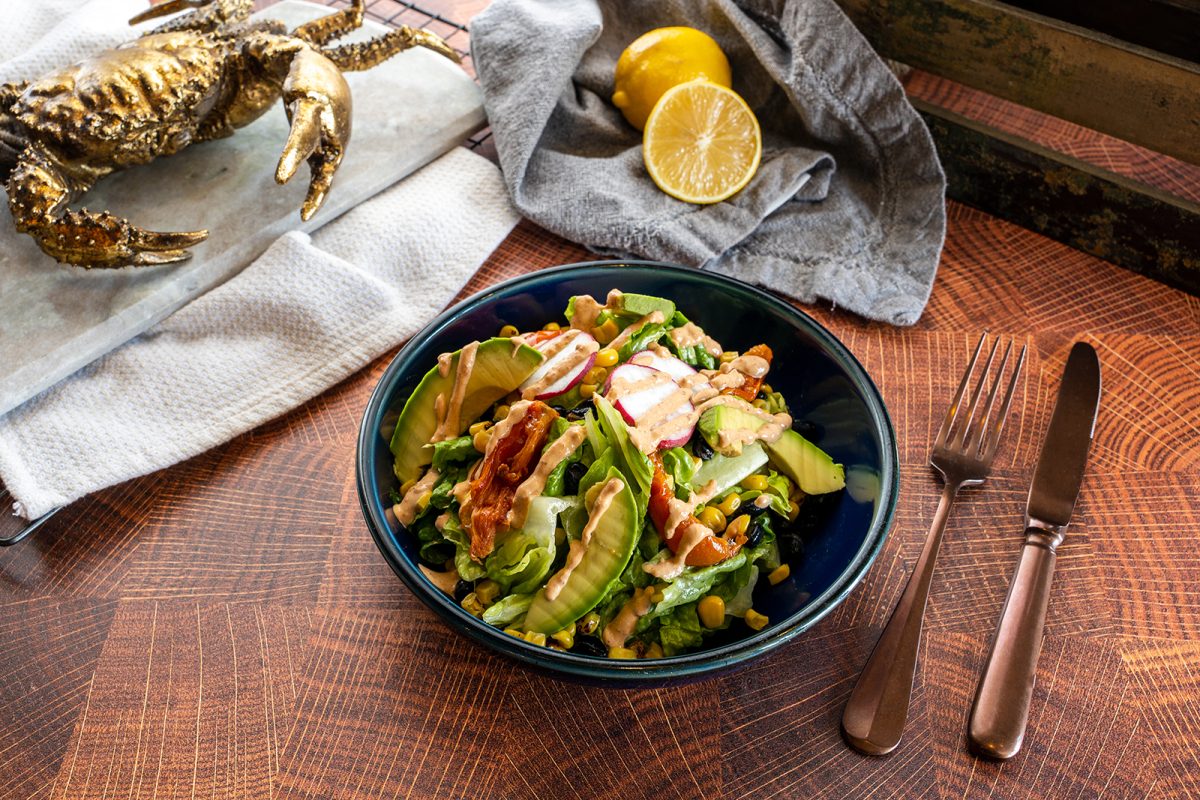 FARMER'S MARKET SALAD : 12
Add your fish choice to a salad
CAESAR SALAD : 11
AHI SASHIMI SALAD : 21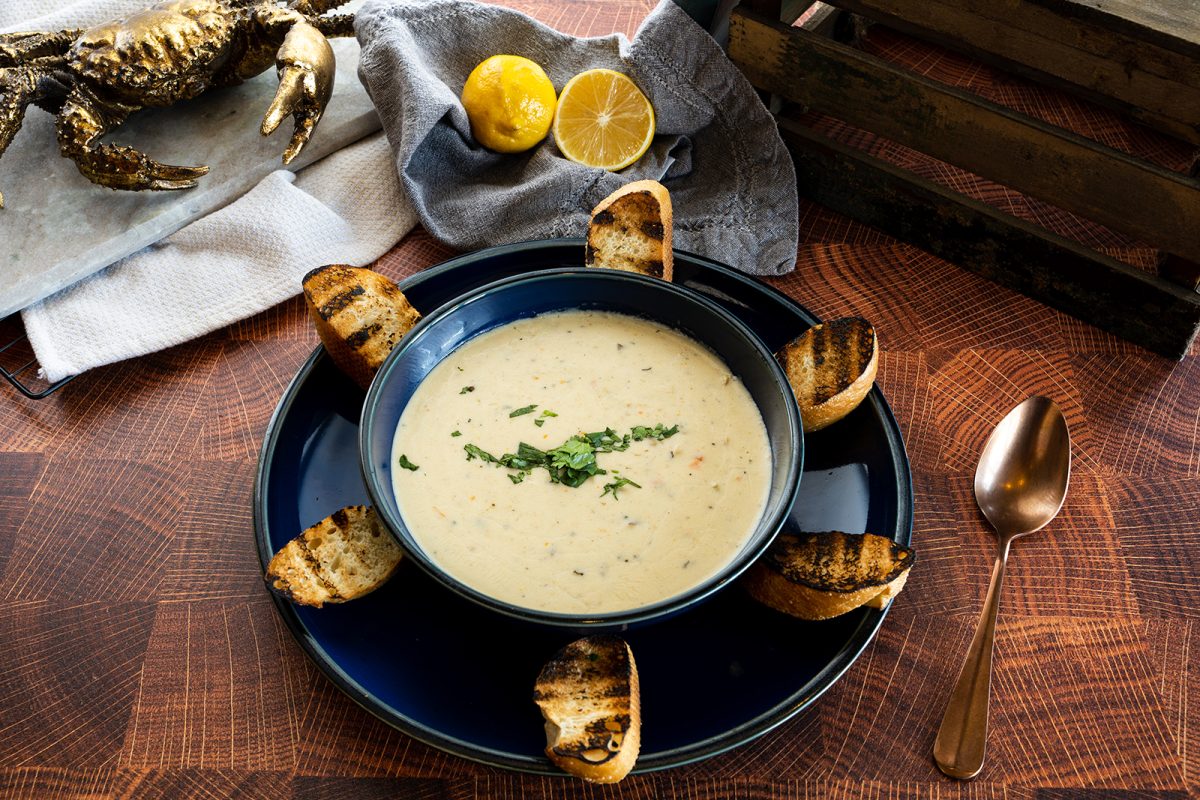 NEW ENGLAND CLAM CHOWDER
9 Cup / 11 Bowl
DECKHAND'S SOUP 
9 Cup / 11 Bowl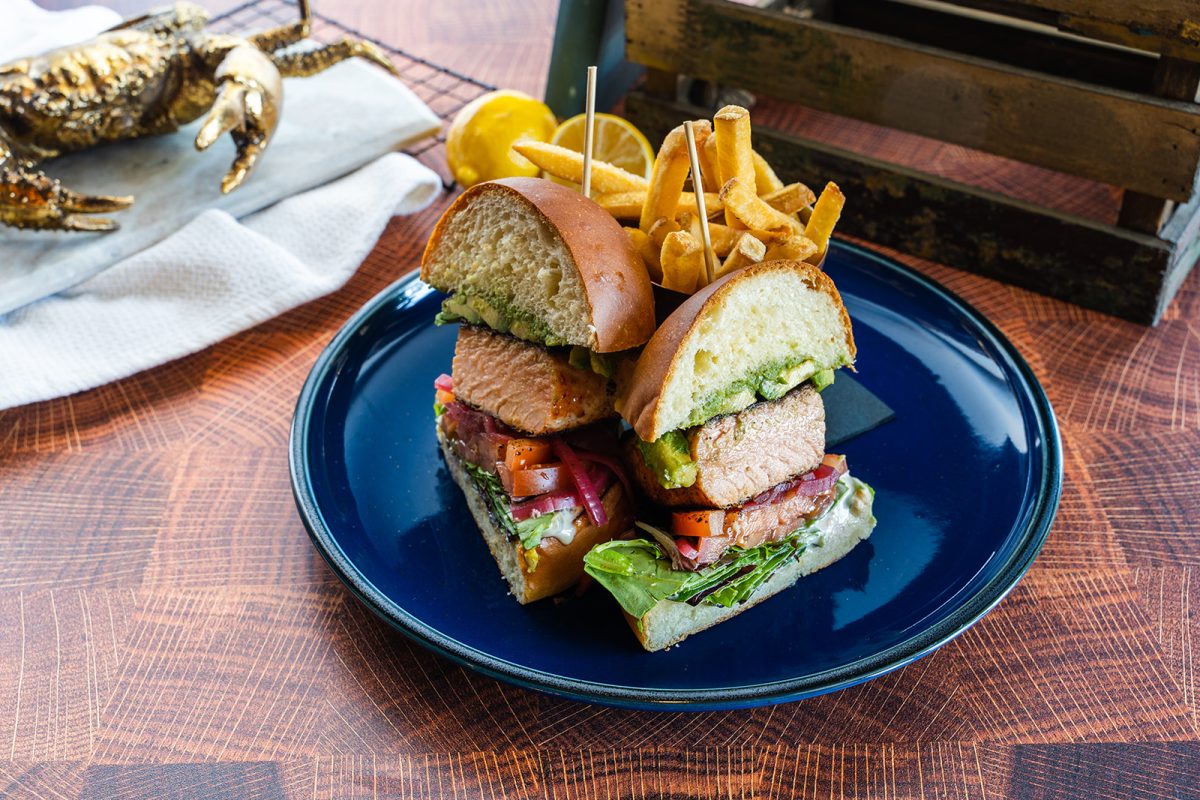 BLACKENED SALMON : 19
TUNA SALAD : 19
CHICKEN PESTO WRAP :  17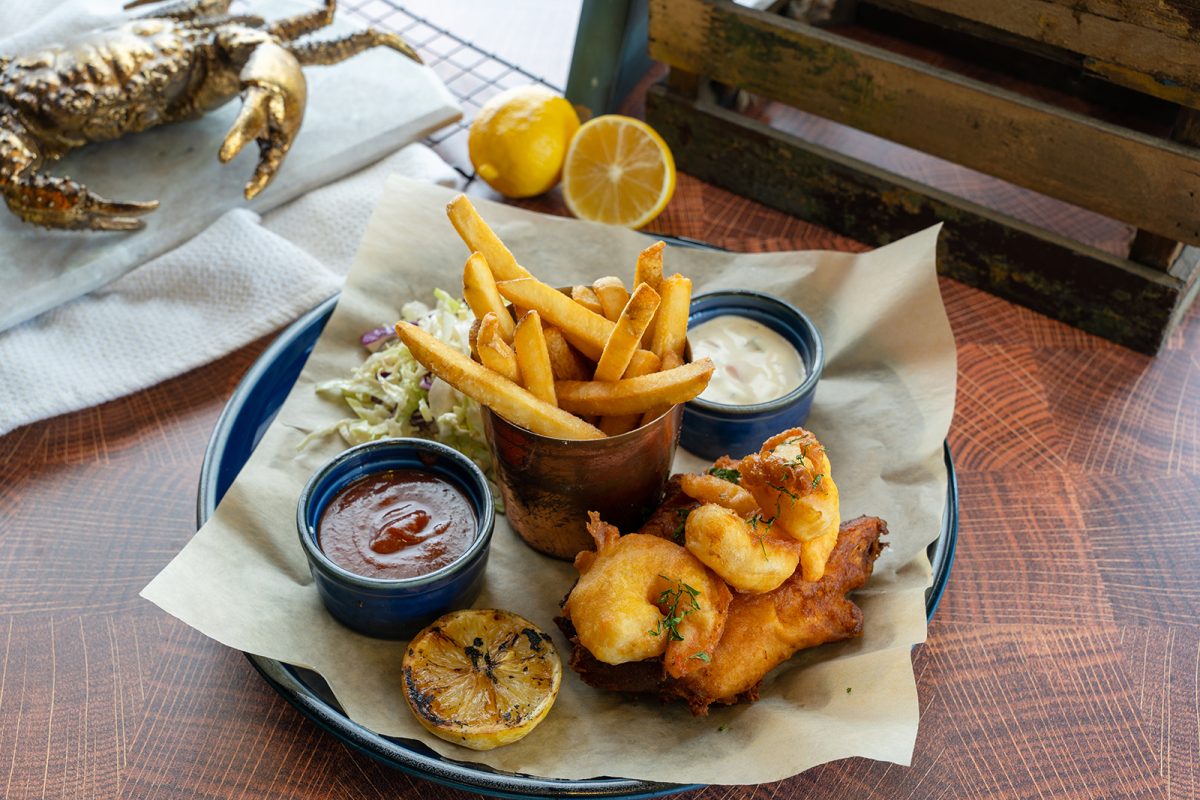 FISH AND CHIPS : 17 / 19
CAPTAIN CHRIS' COMBO : 19 / 21
with Shrimp
CEVICHE & CHIPS PLATTER :  22 
SEAFOOD RICE BOWL :  20
POKE BOWL : 18 
Add extra Poke : 6
POKE WRAP : 14
TACOS : 
A La Cart : 6
2 Taco Combo : 15
3 Taco Combo : 18
*Combos served w/
cilantro rice & beans
Fries
Sweet Potato Fries
Mashed Potatoes
Garlic Roasted Potatoes
Jasmine Rice
Cilantro Lime Rice
Farmers Market Salad
Caesar Salad
Coleslaw Peas & Pancetta
Roasted Corn Roasted
Herbed Carrots
Grilled Broccolini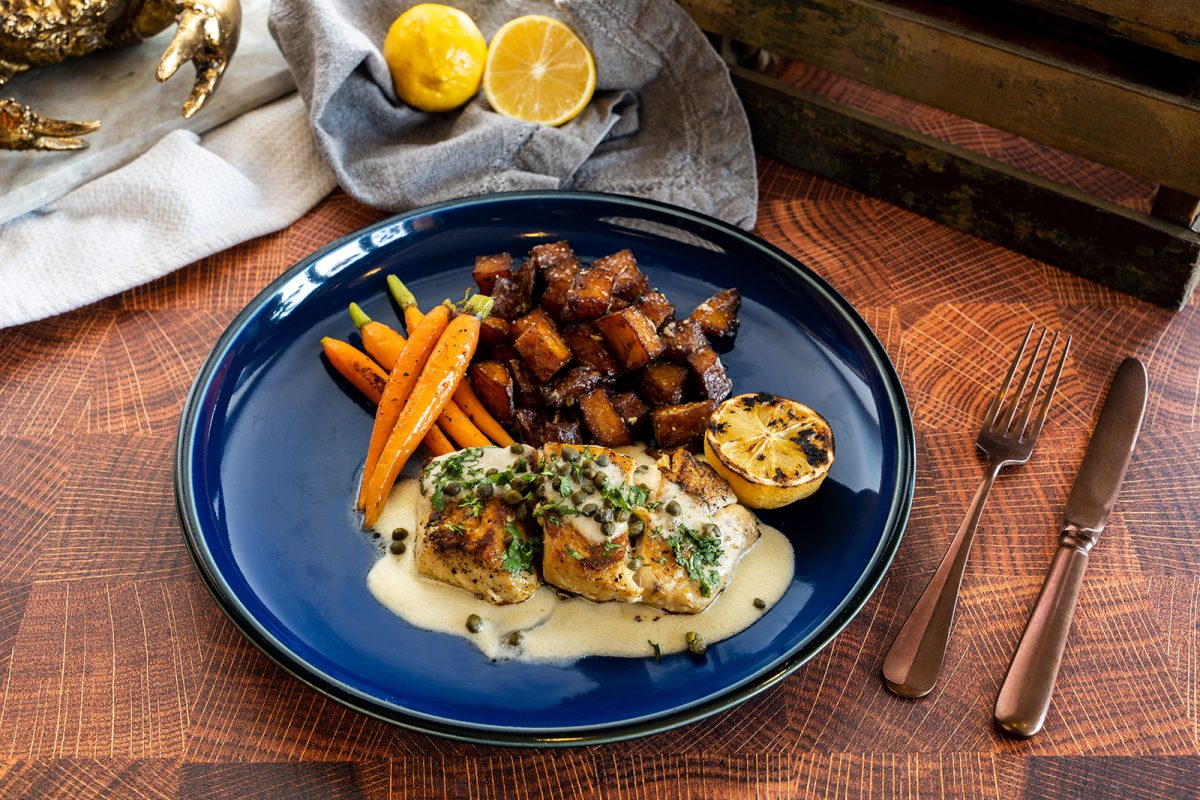 Local California Halibut Grilled
With Lemon Caper Beurre Blanc Served with Grilled Broccolini and Mashed Potatoes
Grilled Loch Duarte Salmon
With 
Served with ______ and Jasmine Rice
Local White Sea Bass, Grilled
With ________
Served with _________, and Roasted Garlic Potatoes
Grilled Swordfish
With Roasted Tomato Butter
Served with ___________, and ______________. 
Jumbo Scallops, Grilled 
with Rosemary Butter
Served with _____________, and _____________. 
Grilled Wild Shrimp Skewer
with garlic butter sauce
Served with ___________, and _____________. 
$ Market Price, Changes daily.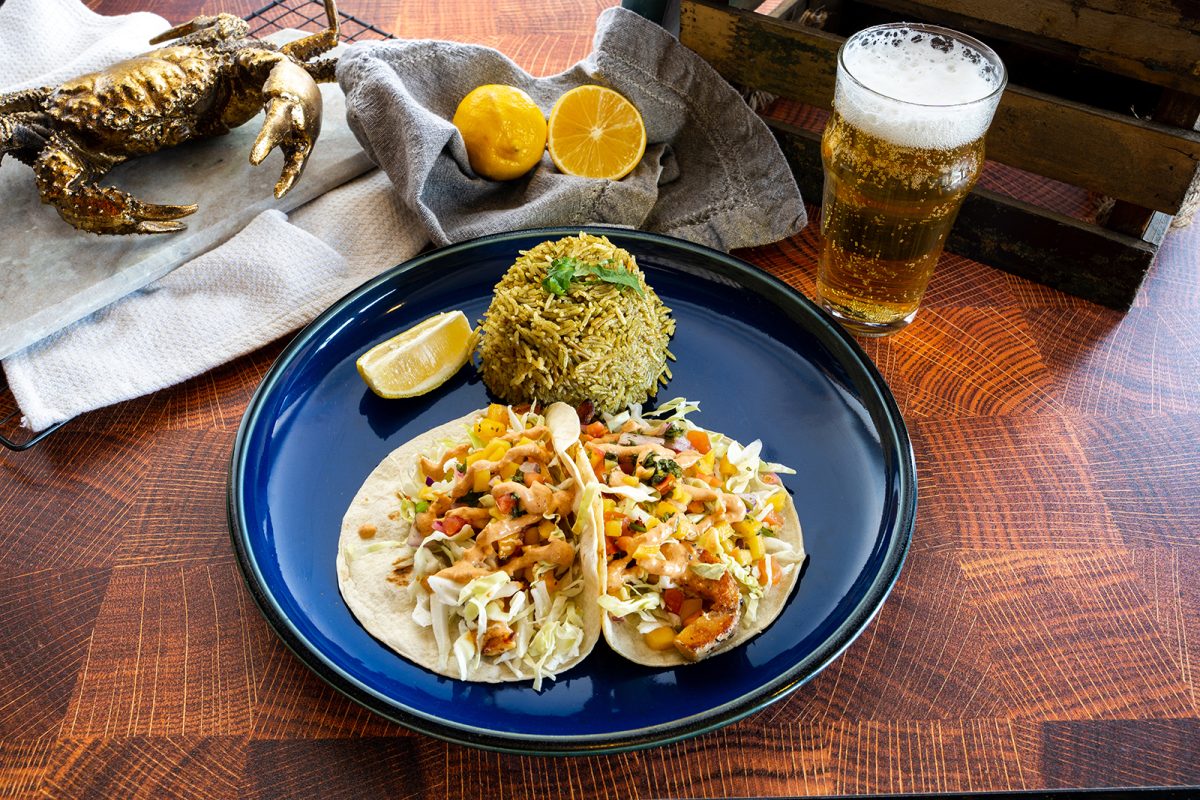 GRILLED CHICKEN COMBO :  6 
FISH & CHIPS :  7
SHRIMP & CHIPS :  8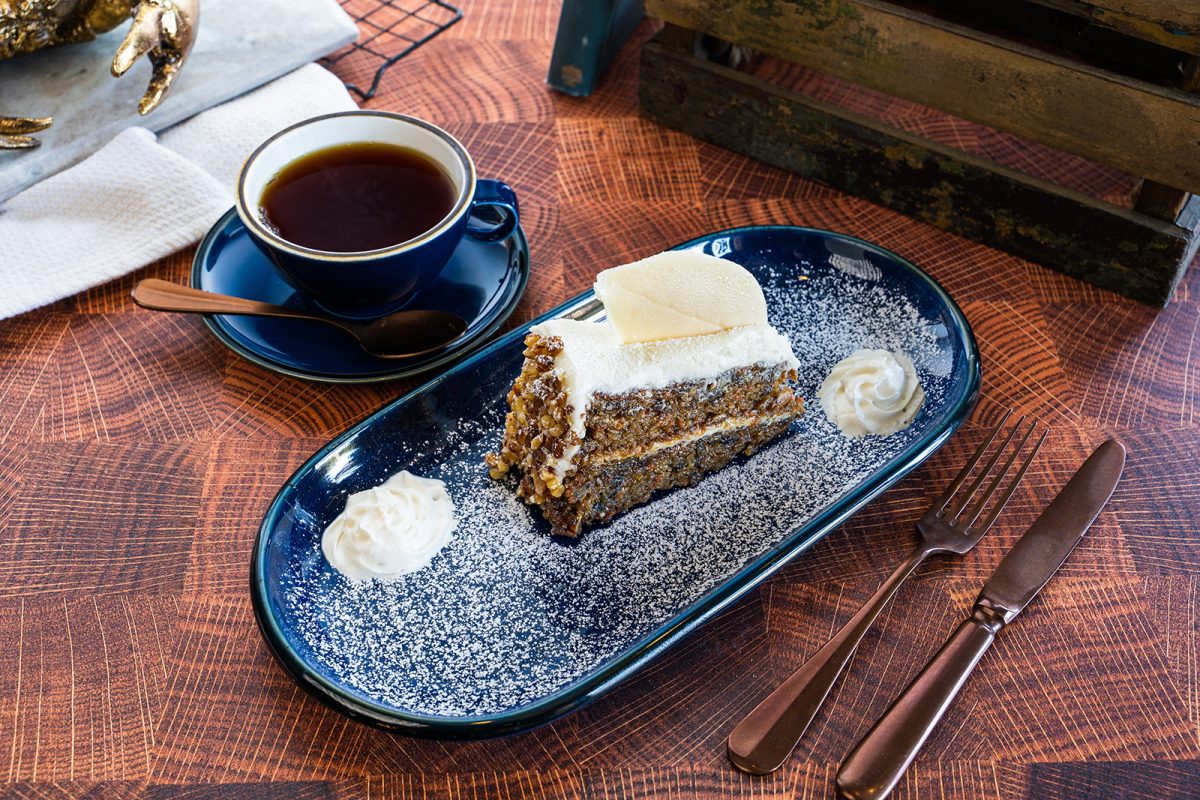 CARROT CAKE : 9
COCONUT CAKE : 9
CHOCOLATE MOUSSE CAKE :  9
Vichy Catalan Sparkling, SPAIN $8
Over 3000 TDS's, Immense Minerality, Naturally Sparkling
Hildon Sparkling, ENGLAND $5
Gently sparkling, Medium mineral content. 312 TDS's. Prized for untreated purity. Dania's favorite.
Cascade Spring Water, OREGON $7
Fantastic alkalinity. Purity level unmatched. 
House-Made Black Tea $4
Fresh brewed Lipton 
Tim's Fresh Lemonade $5
Fresh squeezed lemon, Sugar, Filtered Water
Arnold Palmer $5
Fresh brewed Lipton black tea, fresh squeezed lemonade
Fountain Soda $4
We are proud to offer BATCH CRAFT SODA, all natural California Produced, Gluten Free, Pure Cane Sugar, Fountain Soda Free flowing refills while dine-in.
Fresh Ragamuffin Coffee $4
We are proudly serving Ragamuffin's Dawn Patrol blend, medium roast coffee. Tasting: fresh fig, raw hazelnut, naval orange.
Limited Lot Chardonnay  $12 Glass / $42 Bottle
Excellent structure, appealing acidity, gentle citrus, pineapple, mango. Sweeping fresh fish wine.
Picpoul De Pinet Petit Roubie $11 Glass / $38 Bottle
Nose of flowers, exotic pineapple and white peach, a long and full taste of citrus and hard fruit. Outstanding with shrimp. Terrific fresh fish wine. 
Boen Pinot Noir $15 Glass / $54 Bottle 
Bright cherry, blueberry, coconut & black licorice. Medium bodied wine, with bright acidity  and very fine, persistent tannins. Great with rich fish salmon, ahi. 
Draft Beer
Made West IPA / Leashless May Grey Hazy IPA $8
100 % dry hopped citrus , grapefruit juicy with intense aromas. The food can't be more powerful than the beer & vice versa. Great with grilled fish.
Trumer Pils $8
Simplicity is pilsners strength. Light, crisp, high carbonation. Great with salads & seafood.
Ace Pineapple Cider $8
Ultra dry, champagne characteristics. Terrific with a hyper fish menu.
Smog City LA Wit Love White Ale $8
Citrus & Spice Notes. Delightful with sushi, fish tacos, grilled seafood.
Awesome with ceviche.
Cans
Pizza Port Chronic Amber Ale $8
Fried Taco's & Fish & Chips Friendly.
Dr. Hops Rose Kombucha $15
It's like a blend of nice, dry rose wine & low key kombucha. Awesome with blackened salmon & ahi sandos.
Whalebird Hard Kombucha "Light My Fire" $8 
A peppery ginger kick with complex blend of citrus and five flavor berry. Finishing with boosting lion's mane and black tea Kombucha. Terrific with fried fish. 
Bottles
Michelob Ultra  $4